Autel Evo 2 Pro Review and Comparison vs Mavic 3

Lukas Zmejevskis

Drones have become increasingly popular over the years, offering aerial perspectives that were once much harder to attain. Suppose you are in the market for a high-quality drone with smooth flight performance and impressive image quality. The Autel Evo 2 Pro may be a suitable and rare alternative to the market-dominant DJI. In this review, we'll take a closer look at the Autel Evo 2 Pro and share our experience flying it and our impressions of the camera's image quality. Additionally, we'll compare it to the popular DJI Mavic 3 to better understand how it stacks up against the competition. So, let's dive in and explore the Autel Evo 2 Pro drone in greater detail.
Evo 2 Pro Specifications Summary
Autel Evo 2 Pro is a mid-size foldable drone weighing 1187 grams. The unit we tested is a V3, the third iteration of the second Evo Pro from Autel. This drone has a single lens/sensor combination camera. The sensor is a 1-inch type, 20-megapixel sensor with a 29-millimeter equivalent lens in front of it. The lens is slightly less wide angle than the usual 24 millimeters, and it has a controllable aperture between f2.8 to f11 and autofocus. As usual, the camera is on a 3-axis gimbal for stabilization.

The Evo 2 Pro also has a complete 360-degree obstacle-sensing system, which helps avoid accidents. It has a claimed flight time of 40 minutes which is false; real flight time is 27 minutes in real-world conditions. We got 27 minutes in mild temperatures, calm winds, and low altitudes doing actual work with the drone.
The V3 drone comes with a Smart Controller SE, which runs Android. The controller battery lasts only three drone batteries worth of flights but is interchangeable. The controller also has 110 gigabytes of internal storage. It comes preloaded with the Autel app, which launches automatically when the drone connects. Evo 2 Pro comes with a hard case, an extra battery, a charger, and a neck strap for the remote controller with the cheapest combo.

Manual Flight Experience
Autel remote controller form resembles a handheld gaming device and is quite comfortable. It also has a fold-out kickstand and a camera thread for various mounting options. Only five buttons, two dials, and control sticks are on the controller. With that much real estate, there is plenty of space for more custom buttons. However, there is a USB C port for charging, an sd card slot, a USB type b, and a full-size HDMI port. We did not test their functionality, but an HDMI port is welcome for live streaming to another device.
During the flight, the connection and video stream remained solid. We did not push to find the maximum range, but with real-world use, it barely dropped a single bar during automatic and manual flights. If you keep the flight with a visual line of sight, you will have more range than the battery. Here we do not have any issues or complaints.
But when it comes to the drone dynamics, the Evo 2 Pro feels outdated. Motors are too weak for the mass of the drone. It accelerates very slowly and needs more than 150 meters to reach full speed in any mode. The so-called ludicrous mode disables obstacle avoidance and raises the top speed. The drone feels slow to accelerate and has a long braking distance.
Finally, we observed some latency to the inputs, especially when ascending. Sometimes there is a very noticeable delay between starting to ascend and releasing the control stick. To such a degree that the drone ascends 1 - 2 meters even after the control stick is released. We do not know if it is by design or what is causing it, but it was the most concerning part of the whole flight experience.
The slow acceleration and inertia are not total deal breakers with this drone. Flying it feels like a drone from 6 years ago, but it gets the job done. Obstacle avoidance was overzealous at times and slowed the drone without any control over its behavior. But it did its job in the end. Despite our attempts to fly it directly into walls and bushes, it protected the drone from crashing. It even chose an alternative route around the obstacle.
To summarize the flight experience - it is acceptable but not entirely up to modern drones. If an agile and sharp flight experience without any latency is a priority for you. In that case, you should avoid Autel Evo 2 drones for now.
Intelligent Flight Modes
There are two ways of achieving assisted or automatic flights with an Autel drone. The default app has intelligent flight modes under the "camera" button, which takes you to the home screen for manual flying. You can choose different modes by tapping a bar at the top. Or you can go to the missions menu, which provides mission planning features for photogrammetry or repeatable video. This article will briefly touch on the intelligent modes available in the standard camera menu. At the same time, the mission planning part will be the main focus of our next article.
The Evo 2 Pro V3 has these intelligent flight modes:
Panorama - used to create complete 360 or partial panoramas. The drone automatically takes as many photos as are needed and stitches a panorama.
Hyperlapse - the drone takes photos in interval mode and creates a timelapse video. A hyperlapse is just a timelapse when the camera is moving.
Orbit Hyperlapse - same as hyperlapse, but you can select an object to orbit around.
Dynamic Track - in this mode, you can select a subject and start tracking it while taking photos or videos.
Smart orbit - in this mode, you can select a subject to orbit around and take video.
Orbit - old school type of orbit, when you mark the orbital center by flying over it and pressing a button.

At first glance, we see a respectable suite of intelligent modes. But some modes have caveats making them much less valuable and inconsistent. For example, the Dynamic track mode crops in heavily and limits you to 4k at 30 frames per second capture. The more zoomed-in look might be desirable in some cases. Still, there is no control over it, and the quality drop is noticeable.
Other modes have a "6k" option that will give the entire field of view of the camera, but if you choose 4k in any of the frame rates - you will get the same zoomed-in field of view. So either "6k" at a maximum of 30 frames per second or a heavy crop on an already narrower FOV camera. This behavior is identical to what we found when testing the smaller Evo Lite+.
Also, all hyper lapse modes crop the photos to a 16:9 aspect ratio, even in raw format. You do not have the option to capture a full-size 20-megapixel image in any of these modes. And some modes only allow one type of capture - photo or video.
To use any of these intelligent features, you have to dance around the limitations, most likely imposed by the low processing power available on the drone. One saving grace is that you can choose any exposure mode, custom style, or color profile for each capture. It makes the Autel Evo 2 Pro an OK hyperlapse machine but not much of a dynamic video tracker.
Autel Evo 2 Pro Image Quality
The image quality overall is good. You get the usual 20-megapixel 1-inch sensor affair with a maximum aperture of f2.8. This combination has been a staple in the drone world since the DJI Phantom 4 Pro came out in 2016. The 29-millimeter equivalent lens provides a slightly narrower field of view. Still, it has superior image corner quality compared to the standard 24 mil implementations. Both JPEG and RAW photos from the Autel Evo 2 Pro are great.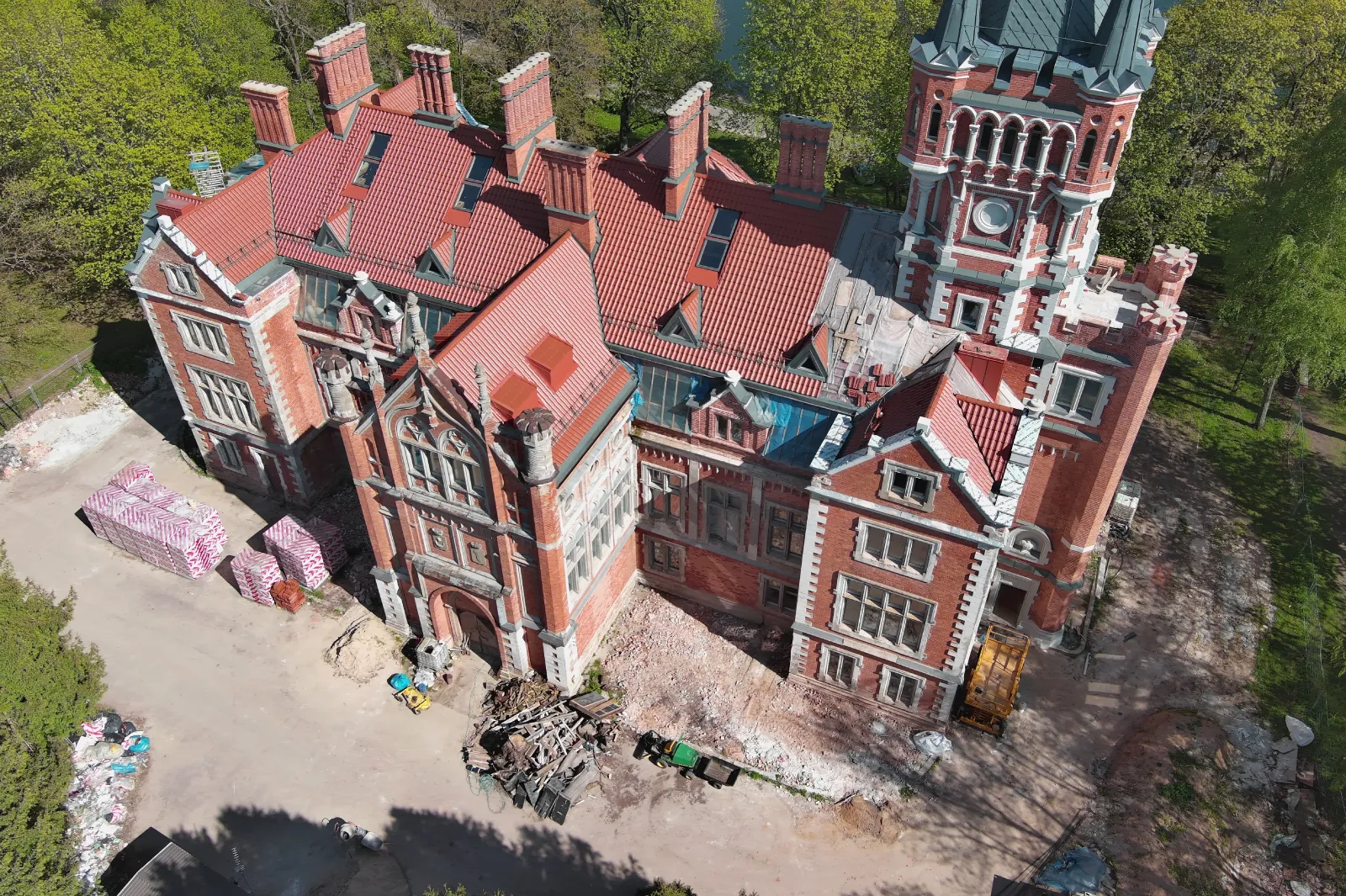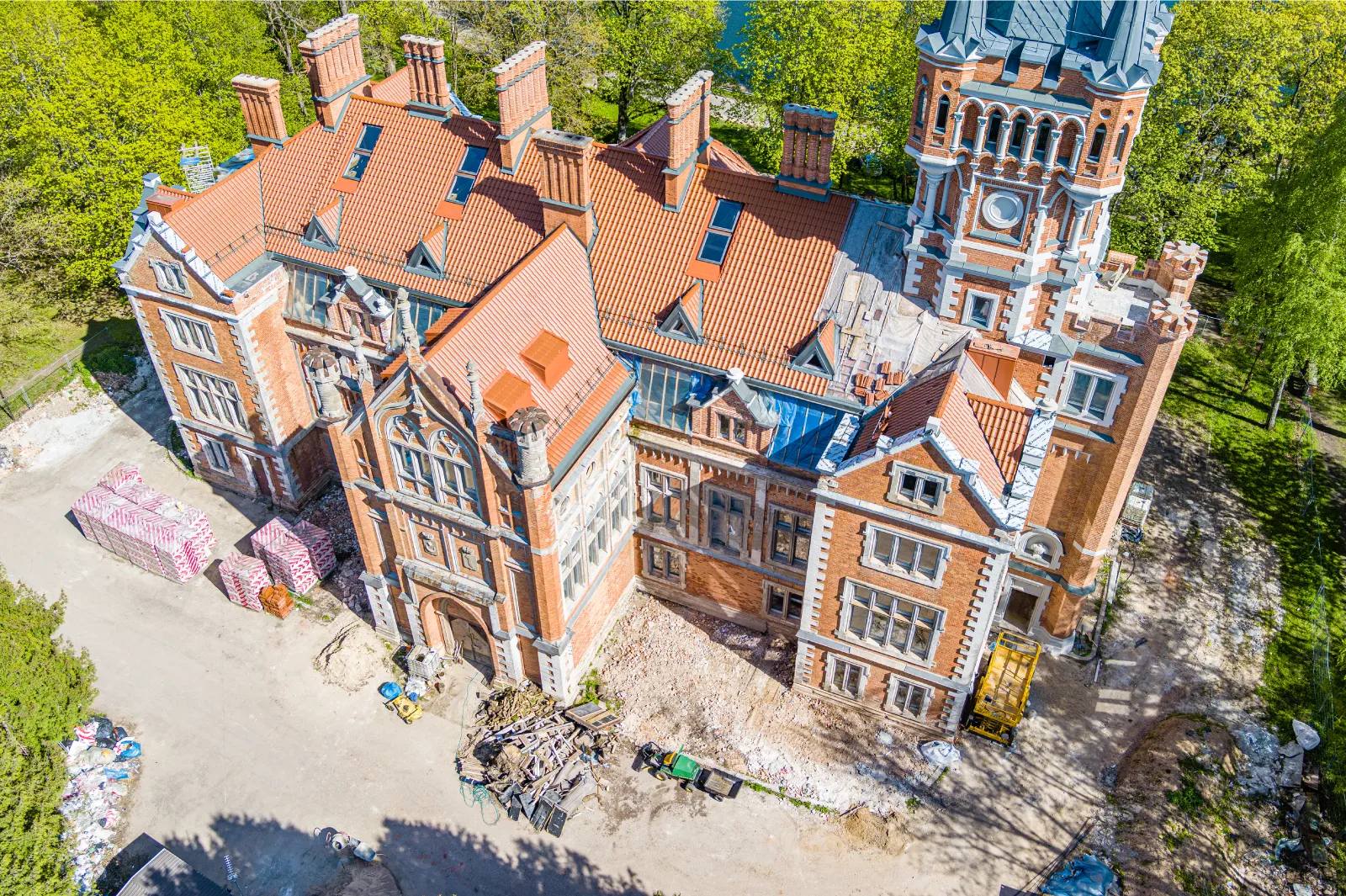 Regarding the video, the marketing-driven "6K" designation is everywhere. The video is not "6K", not even close. The maximum width of the sensor is 5472 pixels, which is the full long-edge resolution you will get. 5.4K would be the more appropriate designation. Either way getting more pixels is good. However, we still have some of the same issues mentioned earlier. When changing resolutions and framerates, you will find that the video color bit depth and camera field of view change without your input. So no 10-bit color above 4k 30p and a heavy crop at 4k 60p.

The best part about the Autel Evo 2 Pro video is that we can apply our custom style to all resolutions in all color modes. The custom picture style can reduce or increase the applied sharpening, contrast, and color saturation. With these, you can find the optimal values for your use cases. Between all the limitations and customization, finding the most optimal video settings for each use case would require an article on its own. To summarize video quality - there is potential, but we still get the annoying inconsistency and limitations. I would not choose the Evo 2 Pro if the professional video were my primary concern.

Compared to the Mavic 3
The biggest problem with the Autel Evo 3 Pro V3 is the existence of a DJI Mavic 3 Classic for a similar price. Price is our ultimate equalizer, not the release date, version, or supposed market positioning. For the same price as this Autel combo, you can get a DJI Mavic 3 Classic, with the DJI RC and a fly more combo, including one more battery and multi-charger. Or you can go for a used Mavic 3, and you will get two lenses.
The Mavic 3 has fewer limitations and more consistent quality and operation between different modes. It also has master shots - quick shots and more quality-of-life features like custom speed limits and cruise control. The flight experience is also better; the Mavic is faster, agile, and reactive to user inputs inspiring more confidence during flight. It is a much more mature product overall.
The one advantage the Autel has over the Mavic 3 and many other DJI drones is the availability of planned missions by default. Autel also has the SDK open for anyone to develop custom control apps. It used to be the case with DJI, but now they are limiting their consumer-side drones in this regard. In the following article, we will look at planned flight capabilities available in the Autel app.

Conclusion
The Autel Evo 2 Pro offers a compelling option for those searching for a drone with impressive image quality. While it does not match up to the market-dominant DJI drones regarding flight dynamics and overall user experience, it delivers an acceptable performance. The 360-degree obstacle-sensing system provides a layer of safety. Its intelligent flight modes offer some valuable features (mainly for hyperlapse photography), although with many limitations. The image quality in photos and videos is generally good, although the advertised "6K" video designation is misleading. However, when comparing the Autel Evo 2 Pro to the DJI Mavic 3, it becomes clear that the latter offers a more mature and well-rounded package with fewer limitations and a better overall flight experience. Considering the similar price point, the Mavic 3 emerges as a stronger contender in all aspects.
Ready to get started with your project?
You can choose from our three different plans or ask for a custom solution where you can process as many photos as you can!
Free 14-day trial. Cancel any time.