DJI Mavic 3 Review – Good Hardware with Unfinished Software

Pixpro Team

*Disclaimer – the DJI Mavic 3 was purchased with our money with no affiliation with DJI, this blog post was written in 2022 – 01 – 04 with software and firmware available at the time of writing.*
To summarize – the DJI Mavic 3 looks like a promising piece of hardware for taking high quality aerial imagery. However, the currently available DJI Fly app used for controlling it is bare-bones and full of unfinished or missing features. The high price also means this drone is for enthusiasts with money to spare or professionals with money to make. Future legacy of the Mavic 3 hinges on its upcoming updates and maintenance from DJI.
These are our initial impressions of the Mavic 3 made over a week of using it. We will focus on photogrammetry and photography aspects more, but video capture will be considered as well. Due to software limitations, we cannot call this a "full review" because the Mavic is effectively an unfinished product. We are going to do a full DJI Mavic 3 review after major updates to the software and firmware.
Fly more combo
What's in the box with the combo?
We purchased the 'Fly more' combo which contains more than just the drone: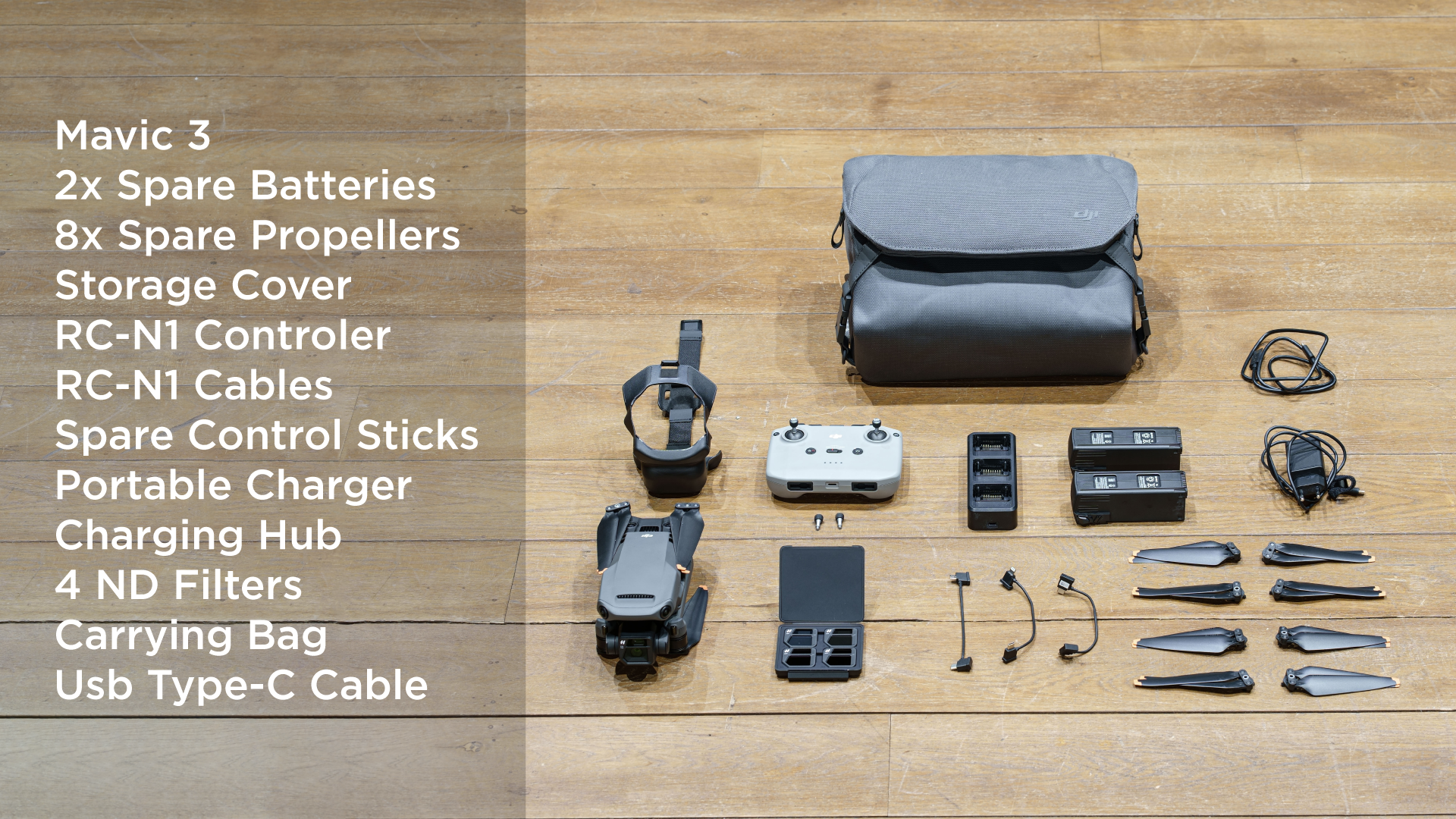 DJI Mavic 3 Specs
Main Camera
Sensor: 4/3 CMOS
Photo: 20 MP, 5280×3956 max image size
Video: 5.1K: 5120×2700
@24/25/30/48/50fps
FOV: 84°
ISO: 100 – 6400
Zoom Camera
Sensor: ½-inch CMOS
Photo: 12 MP, 4000×3000 max image size
Video: 4K: 3840×2160
@30 fps
FOV: 15°
ISO: 100 – 6400
Other
Battery: LiPo 4S 5000 mAh 77wh
Weight: 895 g
Folded: 221×96.3×90.3 mm
Unfolded: 347.5×283×107.7 mm
Transmission: O3+
Flight time (claimed): 46 min
What do you need more?
Only one thing is missing which is essential to operate the drone – a memory card. In our case, we are using Kingston Micro SD XC A1 V30 card, 128GB version. The card seems to be sufficient for all currently available recording modes, although we got a speed warning message until the card was formatted with the drone itself. Small note: card formatting took considerably longer than it takes to do it in Windows, so keep that in mind.

Additionally, the supplied bag does carry more than two additional batteries. You can safely add one more additional battery and it will not compromise convenience in any way. Remove the charger and there is even more space for more batteries.
Mavic 3 Hardware Feel and Quality
The Mavic 3 follows the current design trend of foldable DJI drones. The newest and most expensive Mavic looks and feels the best yet but it is only an iterative improvement over the Mavic 2 Pro.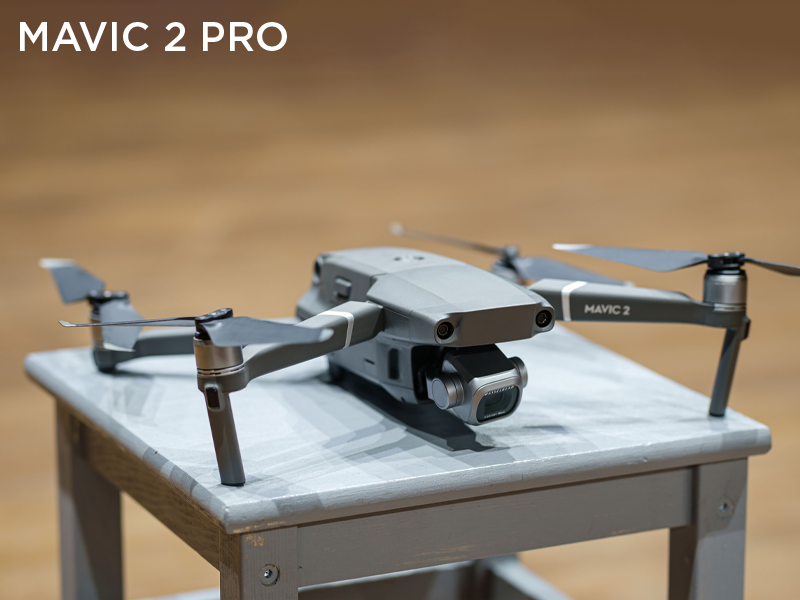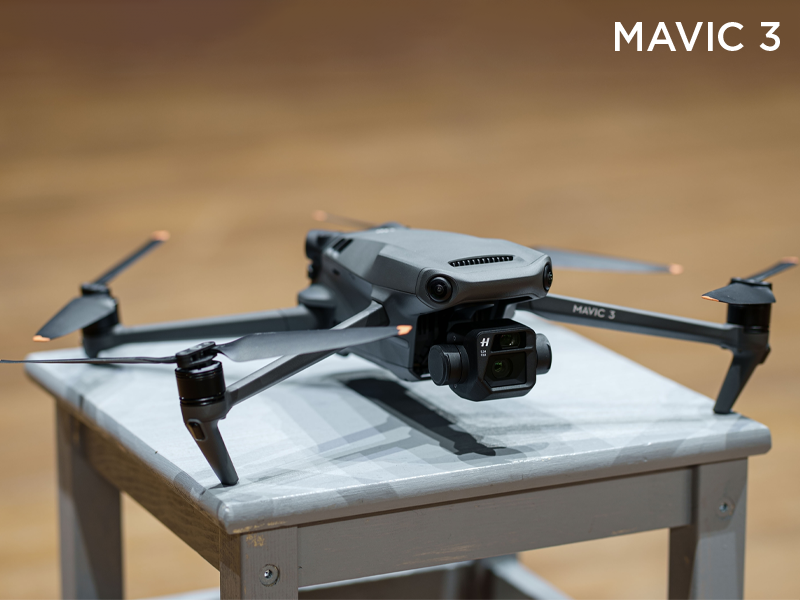 Most notably, the battery release mechanism is now a pleasure to use. The battery can be removed with one hand and the whole process does not feel sticky like it does with the Mavic 2 bodies and especially Phantom series drones.
The camera and its gimbal have improved build quality. The gimbal actually locks itself when the drone is powered off without any additional hardware. The included "muzzle" type camera guard provides good protection overall. Good improvements with the new camera module being much larger.
The drone comes with a familiar DJI RC-N1 remote controller which does the job. For the increased price of the kit, the same cheap remote is a bit underwhelming. In our opinion, the DJI RC-N1 remote lacks a few more buttons and a telemetry screen like that of the Mavic 2. Meanwhile, the uber-expensive DJI RC PRO is not worth an additional thousand euros. To mention, cheaper DJI smart controller is not compatible with the Mavic 3.
There are a lot of subtle differences such as thinner legs, black motors, obstacle avoidance lenses, and so on, but these do not impact the usage of the drone directly. In conclusion – you will not be disappointed with how the drone feels and handles, but it is also nothing to write home about.
DJI Fly App – Placeholder Software
DJI Fly is the app you use to control Mavic 3 at the time of writing. In comparison with the DJI Go 4 app, the Fly app feels a bit more basic. Graphically streamlined – yes, but controls are clunkier and less accessible. The only positive thing we can say is that in a recent update, active tracking was enabled which contains the point of interest flight type. This and some other tracking-based flights can be used for photogrammetric scanning purposes.

Additionally, the mobile SDK for this drone has not been released yet. There are no third-party apps for automated flights of any kind. We sincerely hope that mobile SDK support and, by extension, the waypoint support will be added to the Mavic 3. Otherwise, the drone will lose a lot of its usefulness for 3D scanning and photogrammetry.
Mavic 3 Flight Performance
DJI claims a 46 minute flight time – that is not possible. We tested the drone at zero wind conditions outside with the temperature being at + 1 – 0 Celsius. With low altitude flying, mostly in Normal and Cine modes (no sport mode), the drone lasted exactly 35 minutes until the battery reached 20 percent. Despite the discrepancy between the claimed flight time, the result is excellent. 35 minutes with a single battery in real world conditions is considerably more than we get from the Mavic 2 Pro and Phantom 4 Pro drones. This is enough to get a good amount of imagery, still, or video.

The test flight also went smoothly. The new O3+ transmission system never dropped a frame while flying next to buildings. Being obscured by walls and trees the transmission feed quality remained superb. The lower hum of the motors and propellers somehow gives an impression of a superior machine. When starting the drone with remote controller sticks (which I usually prefer to do) the motors start smoothly, without any unnecessary shaking. The drone takes off in a perfectly controlled manner, which can also be said for the whole flight that followed. All in all the flight performance is excellent, for the lack of a better word, the drone just feels great.
DJI Mavic 3 Image Quality Impressions
Main camera
As expected from a 20 megapixel Micro four-thirds sensor-equipped camera – the image quality is good overall. To reap the benefits of a larger sensor we have to push the limits of what the camera can do. In a standard low dynamic range scene, the differences between the Mavic 3, the Mavic 2 Pro, and the Phantom 4 Pro are negligible. All cameras offer similar amounts of detail with their respective 20 megapixel outputs.

The larger sensor produces the best high ISO results compared to the other drones. We are at the point where we can only expect incremental improvements in modern technology and this is what we get. Color information is retained better, there is a bit more detail and marginally less noise. We also get a nicer highlight roll-off as seen in the examples. For comparison, we added an example from the latest full frame camera at the time of writing. All images were taken with identical exposure settings and processed identically, except for Phantom 4 Pro. The P4P camera seems to be less sensitive to light so the image had to be brightened in post-production by 1.5 stops.
Other aspects of the image quality
1. Image corner sharpness – good. No noticeable dip of image quality in the corners, a welcome improvement for photogrammetry purposes.
2. Geometric distortion – overall disappointing. A noticeable amount of distortion is visible, crucially – with a wavy mustache pattern. This is difficult to correct in certain situations and this will mean more complicated processes during undistortion processes in photogrammetry workflows. We will see how the camera undistortion values look in a full review.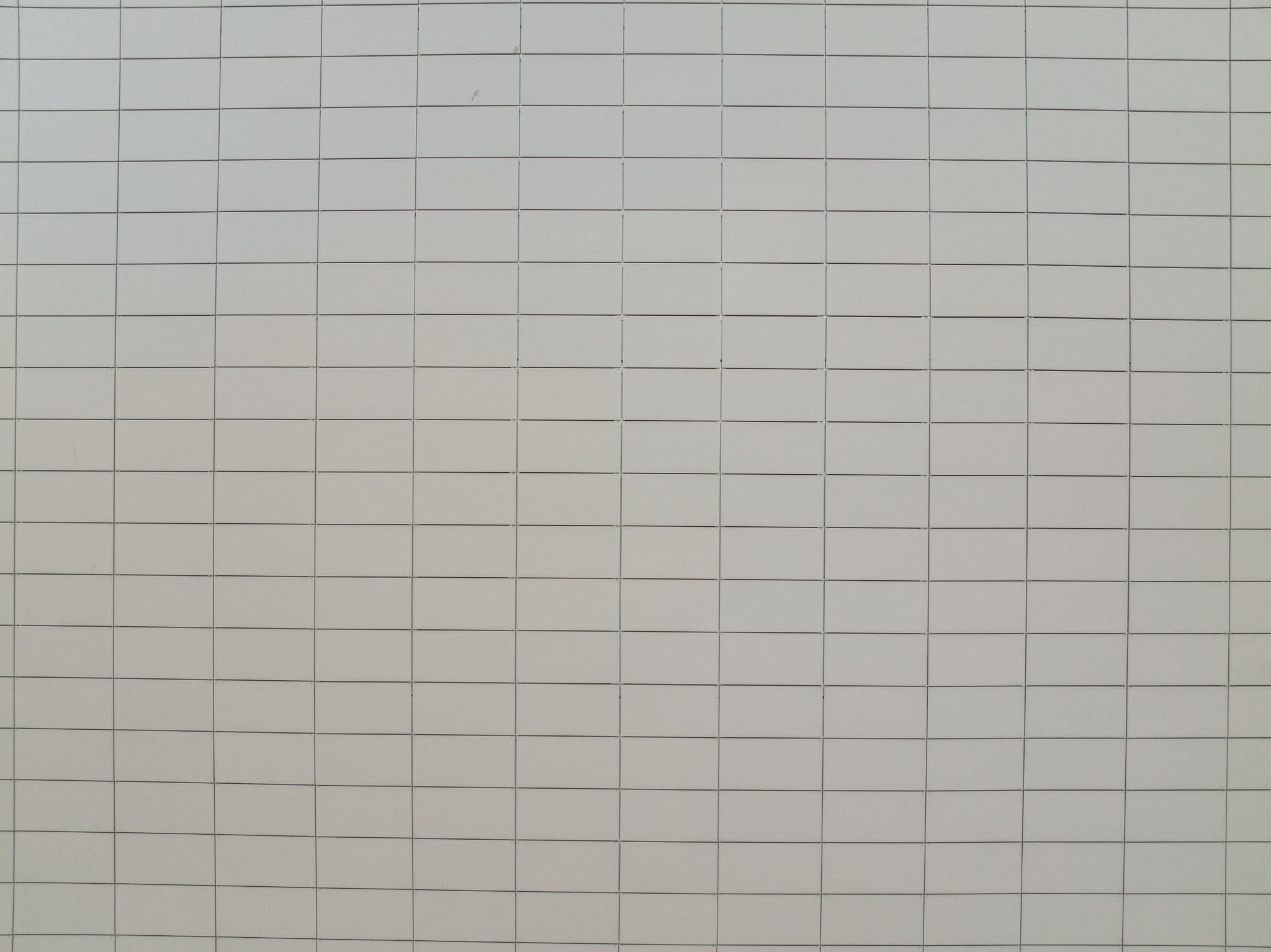 3. Rolling shutter performance – OK. This camera does not have a mechanical shutter and this is not ideal. Rolling shutter becomes another variable to look out for during photogrammetric scanning. Fortunately, the sensor readout speed is good. Below you can find an extreme case example of flying close to a wall in sport mode, with the photo taken at 1/500 of a second. The rolling shutter is visible, but given the unrealistic situation and an overall small amount of tilting in the vertical lines, we say the sensor readout speed is good and should not be a problem in normal use scenarios.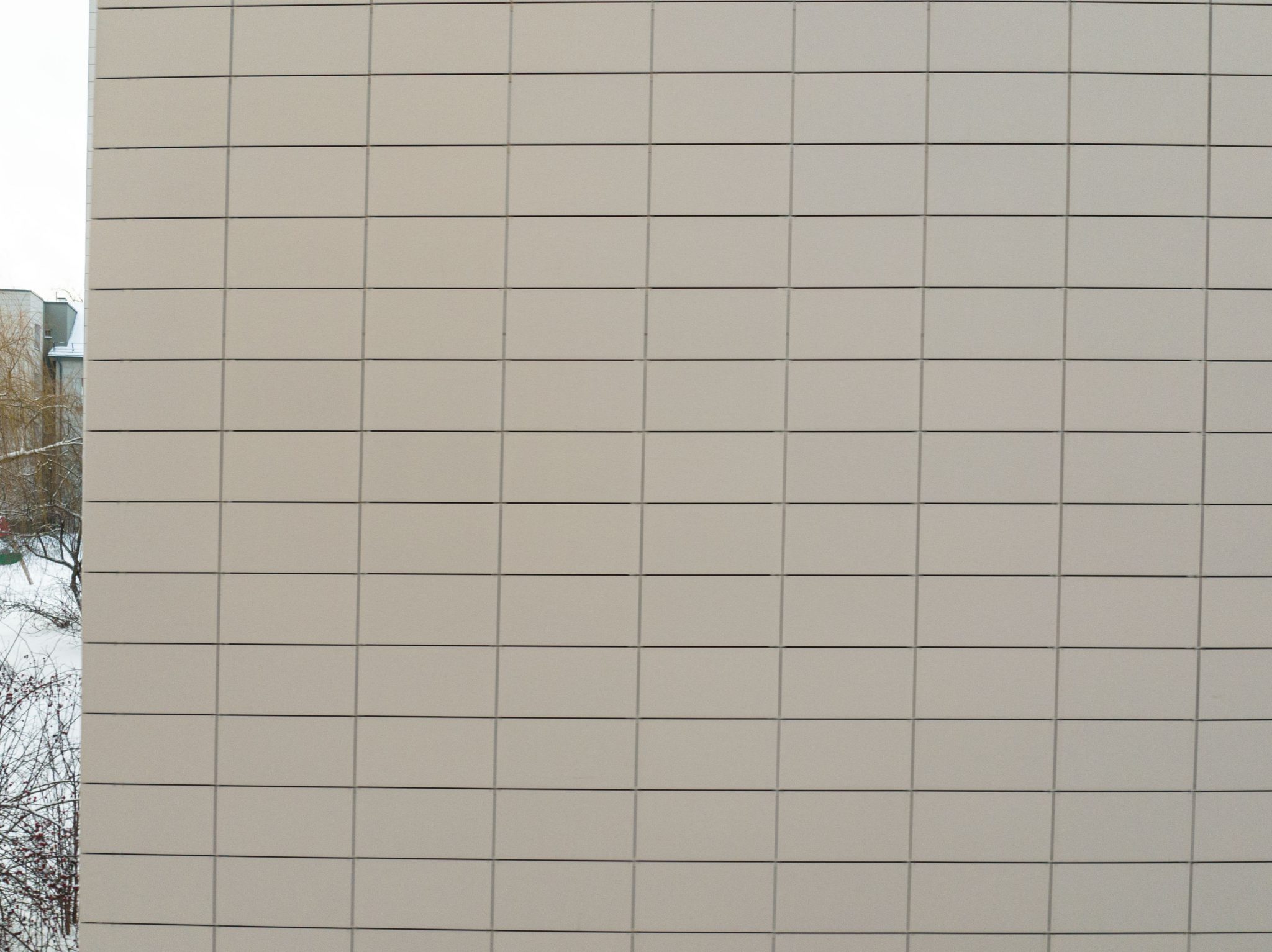 4. Flare – odd, but good. When shooting directly into the sun there is no major contrast loss, but we get two very bright green dots. This might be distracting in videos, less of a problem in photos. For photogrammetry uses, further testing is needed. However, the first impressions are that flaring will not be a problem at all.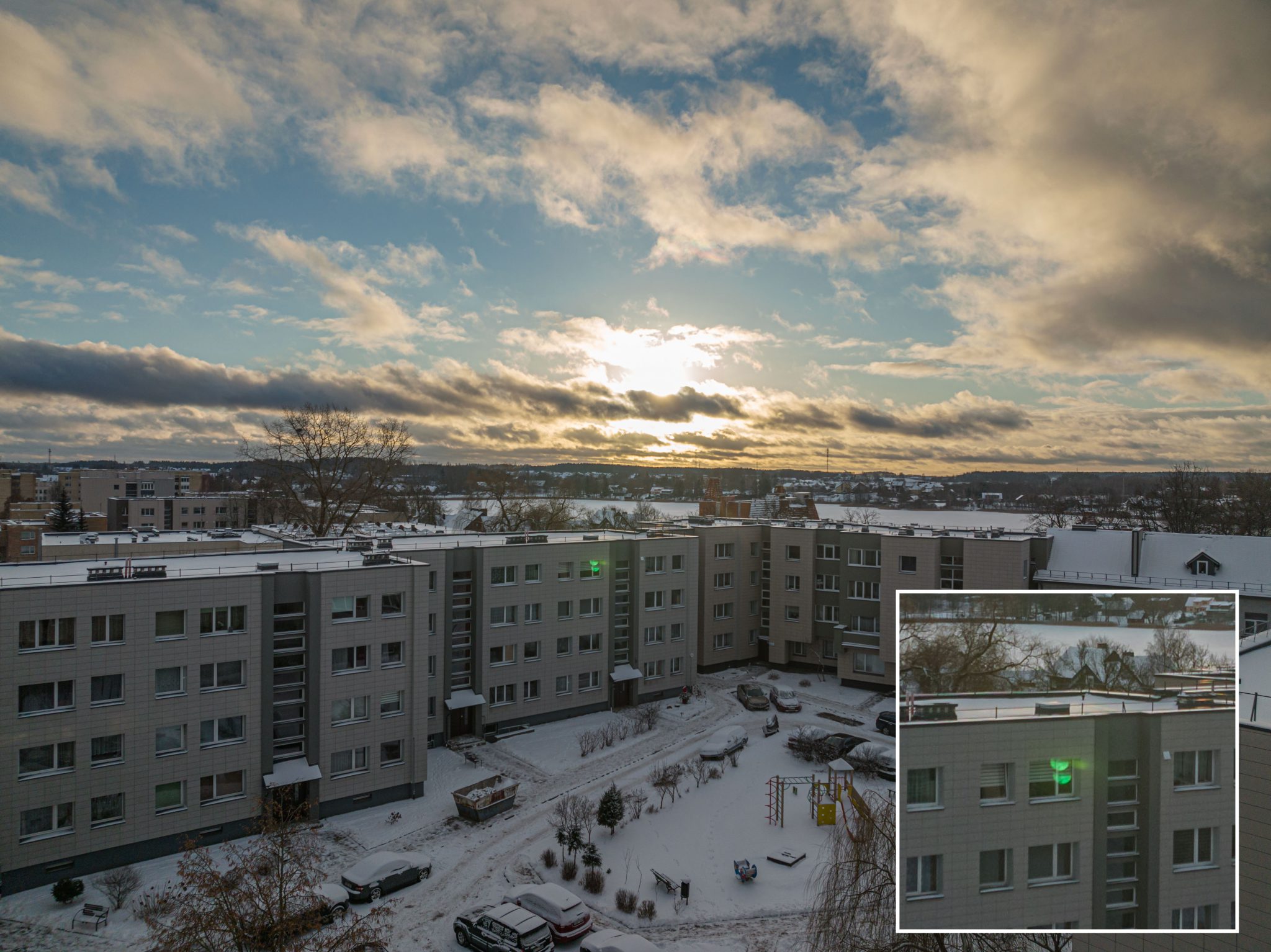 The 7x optical zoom camera
Oh yes, there is the second camera as well. This is the confusing addition to the Mavic 3. A very "dark" and "zoomed in" camera that is (so far) only capable of taking JPEG images. The f4.4 aperture value means that not a lot of light is going through the lens and reaching the smaller 1/2 inch sensor. When compared to the main camera the results are poor.
That said, there is potential, especially for those in the inspection field. The fact that the lens has a narrow FOV makes it much better than digital zoom for the same level of magnification (7x). With this kind of zoom, it is possible to safely inspect and take images of hard to reach, hazardous objects. To maximize the usability of this camera – we need full control – manual exposure settings, manual focus, and RAW image format. Being able to take images simultaneously with both cameras would be a nice feature as well.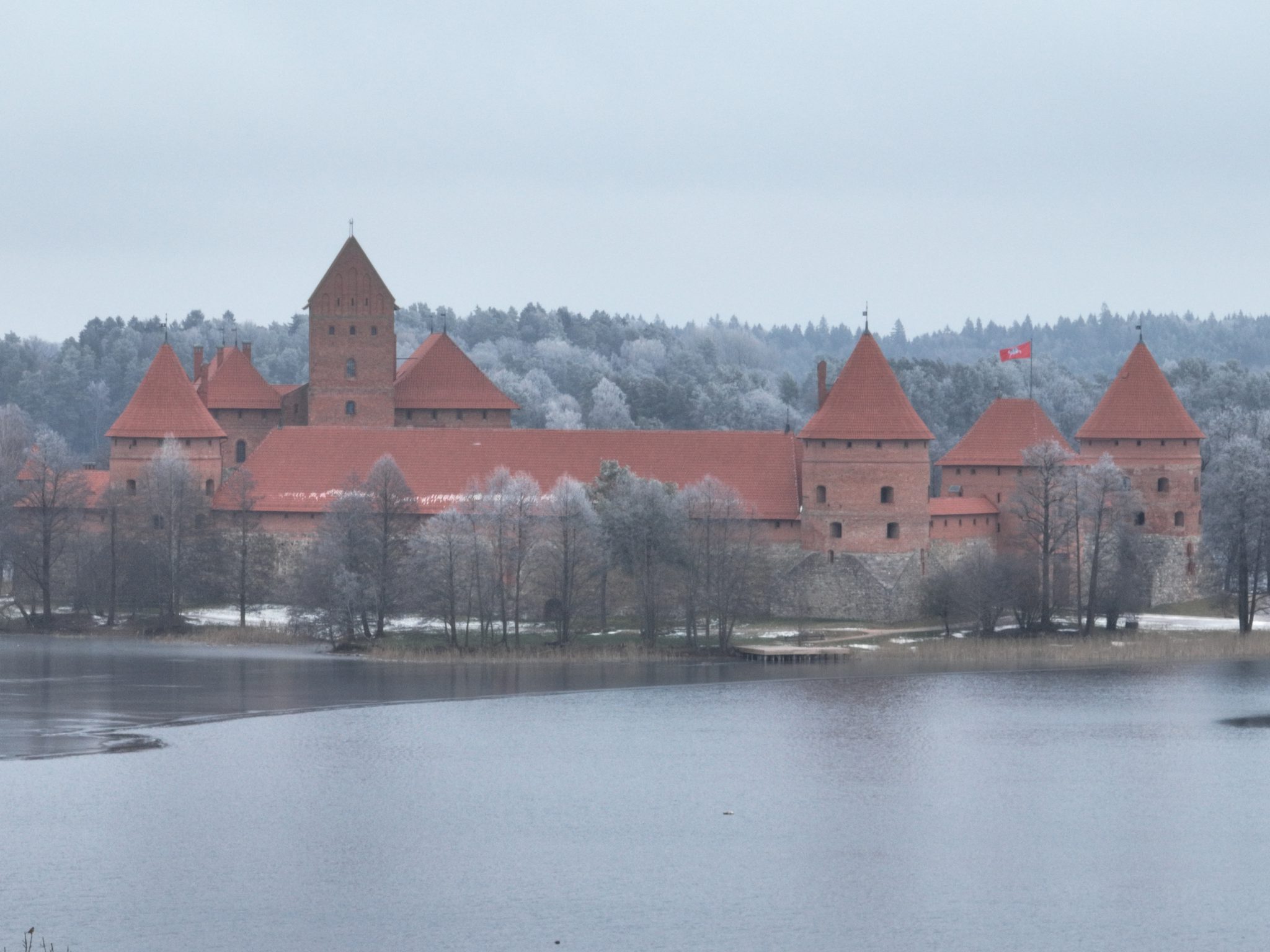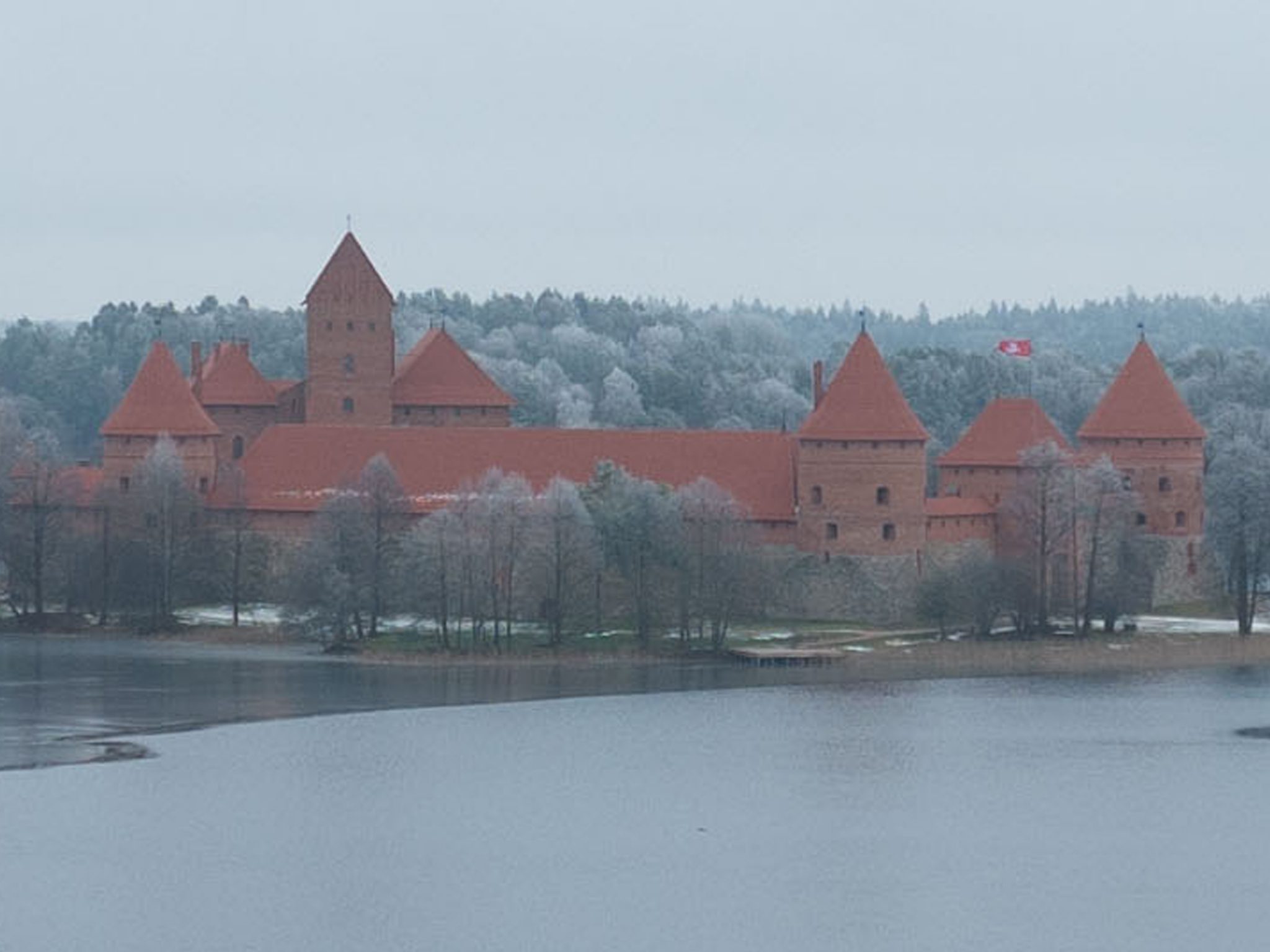 The zoom camera is not limited by its shortest focusing distance. It can focus as close to the subject as the obstacle avoidance system allows the drone to fly safely. This yields a pretty "macro" reproduction result for the drone.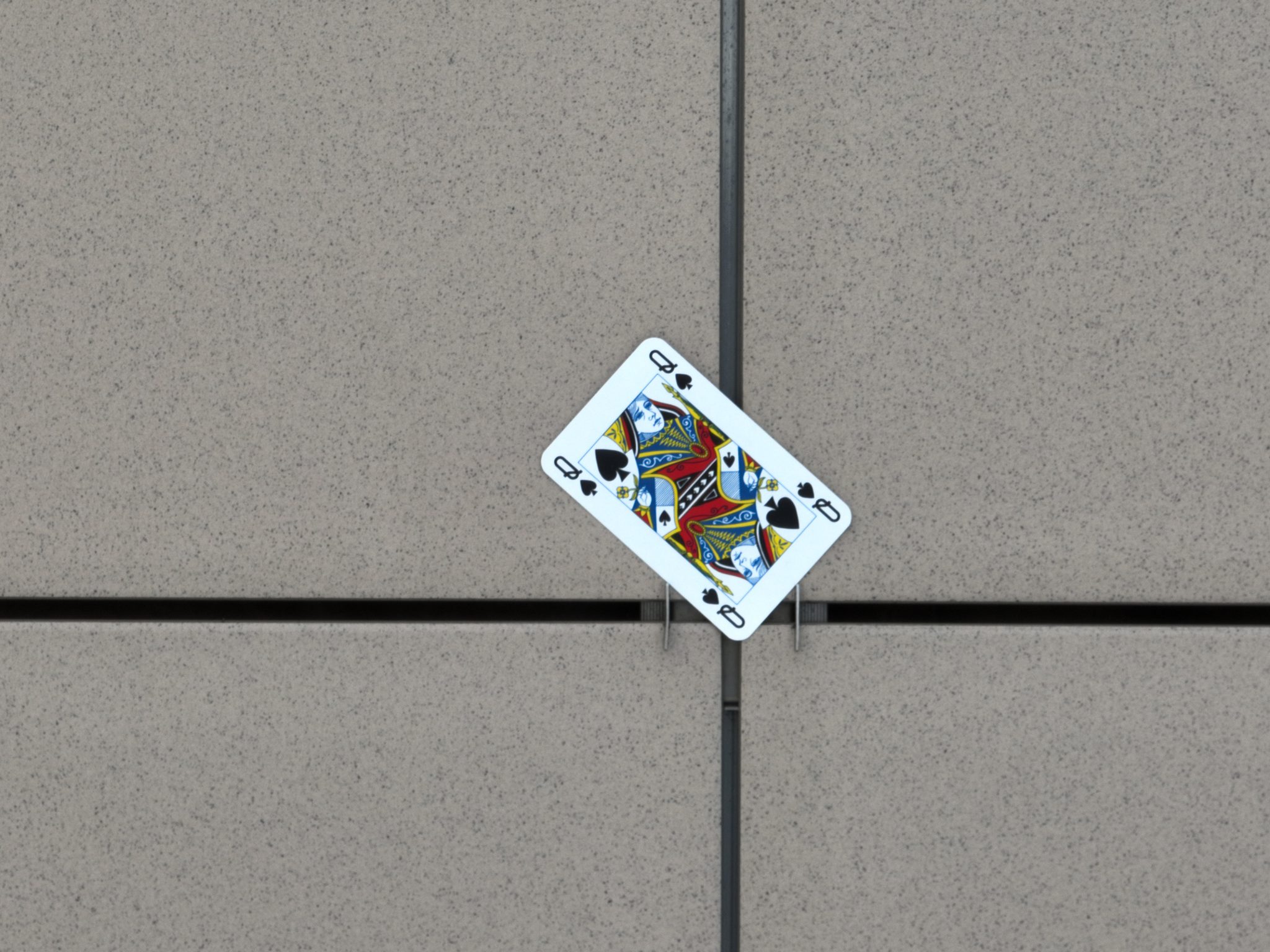 DJI Mavic 3 video quality impressions
Video is where the Mavic 3 has been improved the most. Headline features are the ability to shoot 5.1k 50p video with 200 Mbps bitrate and 10bit 4:2:2 color information. For non-video folks, this might not mean much. For those who might want to use video for photogrammetry purposes – 5.1k resolution is a good improvement over standard 4k frames. This will yield better results than any compact DJI drone that came before.
The included ND filter set is a nice touch. However we never saw the need to use ND filters when there is the variable aperture and 60 fps modes. As we do not prioritize video quality in this review we will not delve much deeper. Overall – standard Mavic 3 (non "cine") delivers excellent video quality and a lot of choices of frame rates and resolutions. We will look deeper into the video features in the full review.
Conclusion
To sum up the Mavic 3 is a promising platform for taking all kinds of aerial imagery. For photogrammetry, the long flight time, a good camera, excellent image transmission, and remote control are the main selling points. The compact size and sub 900-gram weight mean the drone is easy to carry and does not require a higher tier pilot's license in some cases. Unfortunately, there is no mobile SDK support released by DJI, so no automated flight apps are even in development yet.
Read more: 3D Scanning without Automatic Flight Planner
For those who are just taking aerial photos, the Mavic 3 is too expensive while other cheaper drones might suffice. Mavic AIR 2S is a much better buy for hobbyists, enthusiasts, and some professionals. For filmmakers, the Mavic 3 does offer new possibilities which can be worth the price. As stated in the summary of this article, we need the control software to be top notch to justify the expensive Mavic 3. If we cannot take advantage of everything the excellent hardware has to offer, there is no point in buying it. We will do a more comprehensive review of the Mavic 3, with more focus on photogrammetry, as soon as the software is regarded as "complete".
Blog post author – Lukas Zmejevskis.
Photographer and drone pilot since 2016, Pixpro partner and enthusiast photogrammetrist.
If you have any questions, feel free to contact via l.zmejevskis@pix-pro.com
Ready to get started with your project?
You can choose from our three different plans or ask for a custom solution where you can process as many photos as you can!
Free 14-day trial. Cancel any time.